The 26th Annual John A Garrett Scholarship Fund Golf Tournament
Golf Lovers! Join us for a fun-filled day of golf, networking, and fundraising for a great cause. Each year, on the Sunday before the annual ARWA Technical Training Conference we gather together for a round of golf to support 6 scholarships to forward our industry.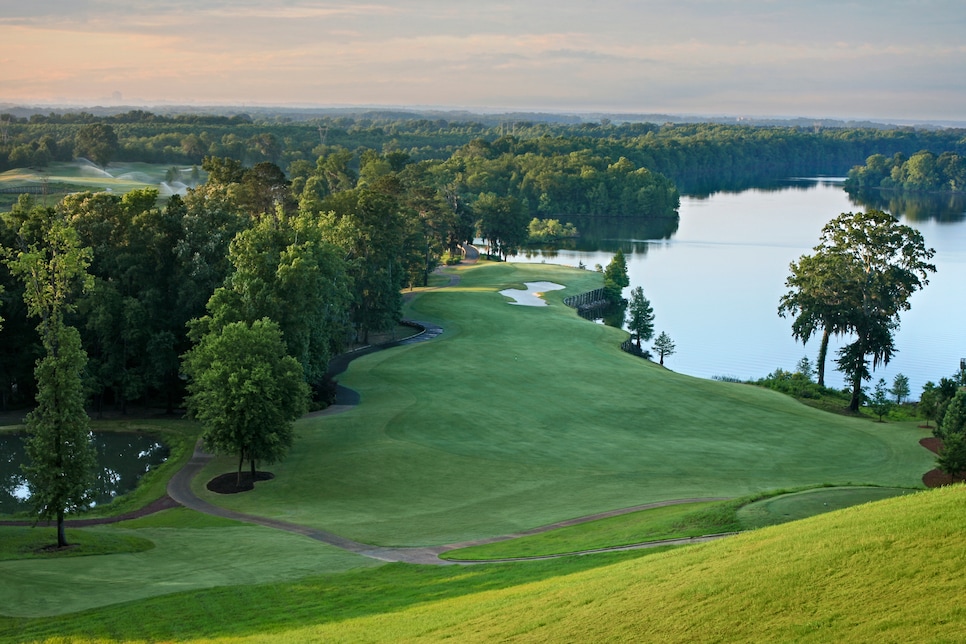 This year the tournament will be held at the beautiful Robert Trent Jones Golf Course in Prattville, Alabama. Find more information and a course tour on the Capitol Hill Website by clicking this link.
Learn More
General
Learn more about the
John A Garrett Scholarship Fund by clicking this link.
Where
Robert Trent Jones Golf Trail, Capitol Hill • 2600 Constitution Avenue • Prattville, AL
When
10:00 a.m. Golf Tournament Registration
11:00 a.m. Putting Competition
1:00 p.m. Shotgun Start
More Info
Lunch Provided On Site
Teams will be determined by golf course staff, except for those Golf Tournament "Team Choice" Sponsors who may build their own team. NO SPECIAL REQUEST WILL BE GRANTED BY THE ARWA STAFF.
Format: Post-Flighted Golf Tournament
Prizes: 1st Place Prize awards will be given to the top team of each flight. Additional winners will be recognized for the longest drive and closest to the pin. Many great prizes to be awarded!
Each Player Registration includes:
1 Mulligan - a "do over" or an extra stroke allowed after a poor shot, not counted on the scorecard
1 Toss - the ability for a player to pick up and 'toss' his or her golf ball after a shot. The toss will extend the shot and not be counted on the scorecard.
1 Entry to the Putting Competition
18 holes with cart, box lunch, and prizes
Pricing:
$100 per Utility Player
$120 per Exhibitor / Company Player
$120 per Outside Guest
Sponsorship Opportunities:
$100 - Hole(s) Sponsor

Signage for your group at each hole sponsored.

$275 - Tournament Sponsor

Provides recognition through various tournament marketing materials, signage, and announcements.

$850 - Tournament "Team Choice" Sponsor

Includes all four players. Provides the freedom to build your own 4 person team. Each player on a team receives 1 Mulligan, 1 Toss, 1 Entry into the Putting Competition, and 18 holes with cart, box lunch, and prizes.

$500 - Tournament Putting Competition Sponsor

Provides an opportunity for Company Sponsorship of the Putting Competition on Sunday, March 20, 2022. Company Representative may market products and services while also handling the Putting Competition Activity. Multiple companies may participate. Company player included.

$1000 - Tournament Lunch Sponsor

Provides recognition through varioius tournament marketing materials, signage and announcements.
Putting Competition
Two Round Event – First putt will be qualifying putt for the championship putt. Second putt will be the championship putt. Players making both putts will enter a 'putt-off' until a single champion remains. The Qualifying Round will only allow one putt. No practice putts allowed. Entry included in registration fee.
String Game
Individual players will be able to purchase one String and a Power Drive for $10.00. The string will be blindly drawn from a box containing strings that vary in length. Each player can use his or her string once for their team to pick up a putt within the length of that string without counting a stroke. There can be no cutting or re-use of the string.
Power Drive
Can't be used on the long drive hole. Men are allowed to play from the Women's tee box on one hole. Women will hit from Women's tee, then add 30 yards to the result of that shot.
More Prizes
Hole in One Prize on all Par 3s including $15,000 Grand Prize
Other Info
Your support of the ARWA 26th Annual Golf Tournament benefits the John A. Garrett Scholarship Fund and is tax-deductible. It enables the ARWA to offer scholarship award opportunities for educational enhancement to the water and wastewater utility personnel in Alabama.